Campervan Hire Auckland
Search for Campervan Rental in Auckland
Explore Auckland and the North Island with campervan hire from DriveNow
Discover natural wonders and a world-class city in Auckland in a Campervan from DriveNow.

Auckland is the gateway to the natural wonders the North Island has to offer. Positioned between two coastlines, this vibrant city hosts a combination of magnificent landscapes, an urban playground, and world-class food and wine. With so much to see and do, there's no better way to explore New Zealand than by campervan.
Book Value Campervan Deals with DriveNow
Don't leave the stress of booking an Auckland campervan rental until you arrive, the smart thing to do is to book online with a free comparison service like DriveNow. We have more than 10 years of experience finding great deals on rental vehicles for travellers, and have partnerships with the top brands in the campervan market that include: Apollo, Britz, Maui, Mighty, Jucy Rentals, and, Freedom Campers.
Our DriveNow comparison tool gives you the best price possible on the market with our lowest price guarantee.
Who likes fees? 100% Free booking service Impartial and instant rate comparison
Receive drive-away rates (excludes young driver surcharge)
Our reservations team is based in Australia and there to help via phone, online chat or email
Quick and easy
DriveNow has been comparing rental pricing since 2003
Driving in and around Auckland and the North Island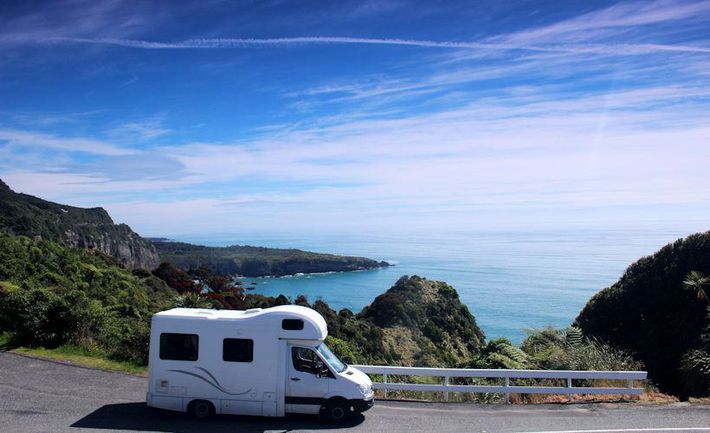 Driving around in a campervan is easier than you think!
Looking forward to getting on the open road and exploring the sights of Auckland and beyond in your campervan, but worried you'll be unable to drive it? Don't worry; the fleet of modern vehicles available on DriveNow are smooth, slick, and surprisingly easy to manoeuver. You'll get used to cruising around the North Island in no time.
For those travelling from the likes of Australia and the UK driving in New Zealand will feel very much like home with vehicles travelling on the left and like Australia speed limits maxing out at 100kms (around 66mph). Unlike Australia you don't have to travel too far between destinations and most State highways are made up of undivided roads with less than 500kms of motorway predominately located around cities. But rather than being a drawback, this ensures you get more time in your campervan to experience the beauty and innocence that New Zealand still offers.
Auckland is the perfect launching point to explore the North Island by road. Explore the stunning coastline of the Coromandel Peninsula, 3 hours away on the east coast or head north to the beauty of the Bay of Islands a little over 220kms up State Highway 1, or even go all the way and continue up State 1 to Cape Reinga, the country's most northern tip (well almost, technically Surville Cliffs 30km to the north east is 3km further north but being off-limits to the public Cape Reinga is the most northerly point for your campervan.
Heading south you're spoilt for choice with a plethora of National Parks, the mudpools and 30 metre Pohutu Geyser outside Rotorua, Lake Taupo and Hawke's Bay all just a brief glimpse of what New Zealand's North Island offers the road traveler.
Where to Park your campervan around Auckland?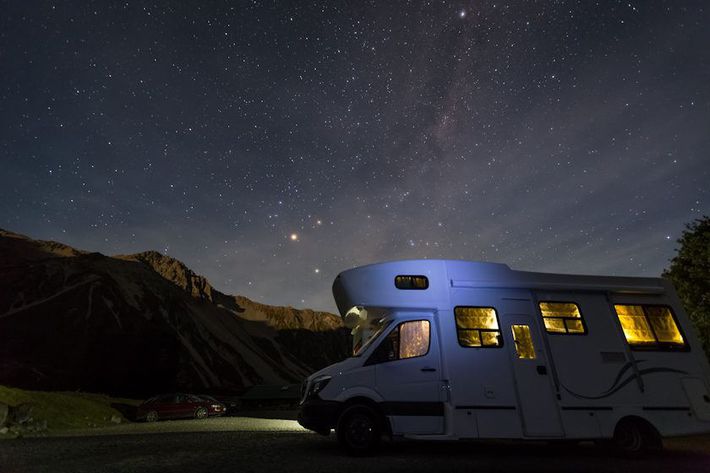 Sleep under an uninterrupted blanket of New Zealand stars
The beauty of travelling around New Zealand by campervan is having the freedom to set up camp wherever you like, as long as you're not trespassing and are respectful of the environment. Freedom camping, as it is known, allows you to wake up each morning in places of unique and magnificent beauty proving that the adventure of the open road in New Zealand is like no place else. For those nights when you want amenities like hot water, washing facilities, and the chance to meet fellow campers; check out these campsites around Auckland.
Packing Tips for Your Campervan Holiday in Auckland
When you embark on your Auckland campervan adventure, it can be difficult knowing what to pack. As you'll be sleeping, cooking, and cleaning in your van, you'll have a list as long as your arm. Don't stress DriveNow's fleet of suppliers come with everything you need, plus the option to add on any additional extras. So, all you need to bring for your campervan hire in Auckland is yourself and your personal belongings. We recommend bringing soft cases as these are much easier to stow away than hard-covered suitcases.
Weather in Auckland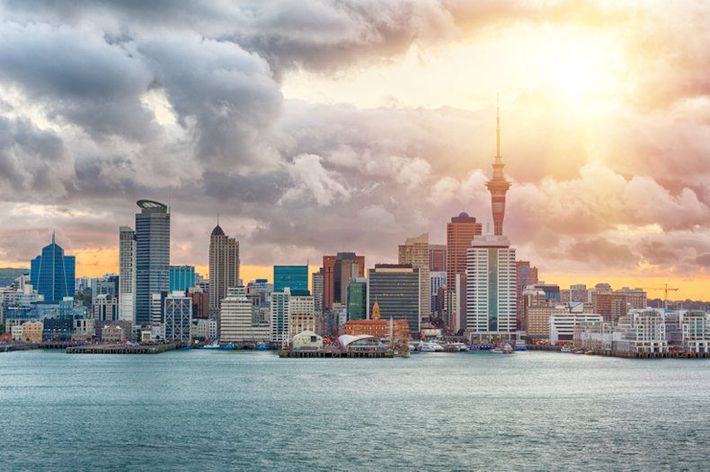 Auckland has a balanced climate making it a year round destination
Auckland and its surrounds have a reasonably comfortable climate all year round. In the summer months temperatures rarely exceed 30 degrees, and in the colder months of winter, the average daily temperature is 14 degrees. If you are visiting in winter, you may want to pack a raincoat and umbrella as the rainfall can get quite heavy during these months. Autumn is a great time to visit, as the crowds of summer have dispersed and the temperature is still pretty warm.
Driving Holiday Intineraries out of Auckland
If you are looking for some ideas for your driving holiday itinerary out of Auckland, checkout these itineraries encompassing holiday trips across the north and south islands with free itineraries to download:
Driving Highlights Not to Be Missed in and Around Auckland
When you land Auckland Airport, your campervan rental will be awaiting your arrival. Jump in, turn the ignition and you're ready to see some great sights around Auckland! Check out some of these unmissable attractions on your road trip.
Auckland Sky Tower
Before you leave the buzz of the city for the natural New Zealand landscapes surrounding Auckland, head to the Sky Tower for its unmissable view. If you're feeling brave you could get your adrenaline pumping with a Sky Jump or walk the edge on a Sky Walk at 192 metres high. For those who prefer feeling a little more grounded, you may prefer checking out the 360-degree view from the safety of the glass walls.
Matakana
For any foodie visiting Auckland, put Matakana on your bucket list. This picturesque village is known for its spectacular vineyards, quaint farmers markets, and stunning east coast beaches. Enjoy a wine tasting tour at one of the region's numerous wineries, where they are especially famous for producing Cabernet Sauvignon, Merlot, Chardonnay, and Pinot Gris.
West Coast Beaches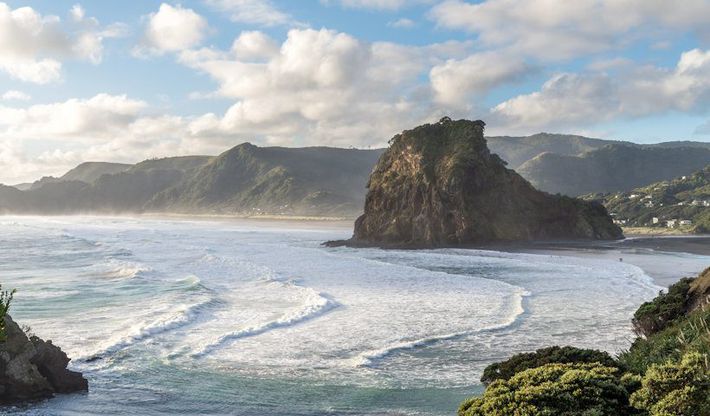 The West Coast Beaches of Auckland are breathtaking
The Wild West Coast of Auckland is renowned for its rugged beauty and dramatic landscapes. For those who love the surf, it's a must-visit location on your Auckland campervan trip. If you prefer to stay dry, there are plenty of beautiful coastal walks to take, we recommend the Omanawanui Track in the Waitakere Ranges Regional Park.
Want to know more? Check out our articles about Auckland
Auckland Campervan Rental Locations
Discover amazing experiences in Auckland